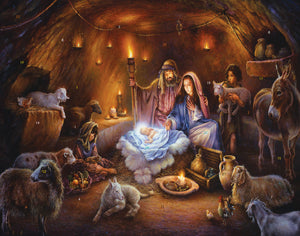 14" X 11" ADVENT CALENDAR
Bible text following the store of the Nativity with corresponding pictures.

Count down the 24 days until Christmas with this fun family tradition!
Beginning December 1st open window #1 to reveal a fun holiday picture that's sure to put a smile on everyone's face.  Repeat each day through Christmas Eve.