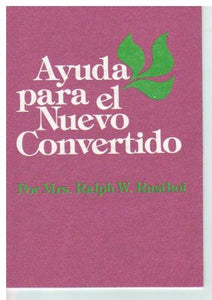 HELP FOR THE NEW CONVERT - BY MRS. RALPH W. RUSTHOI
Published by McBeth Corporation.
Contents
*Congratulations
*What has actually happened to me?
*Will doubts ever come?
*What is my inheritance?
*How do I grow spiritually?
*Am I in a fight?
*A conversation with God?
*Must I pray before other people/
*Should I keep this a secret?
*What is following Christ's example?
*Where do I gather with God's family?
*How often should I attend church?
*How can I be of service to God?
*What is tithing?
*Give myself?
*Who is the old man that must die?